Andy Tombs – Business Development Manager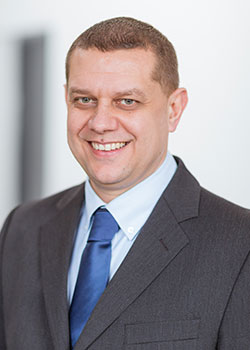 Dugdale Business Development Manager, Andy Tombs, brings extensive polymeric and industrial experience in helping develop new applications and markets for the company's PVC compounds.
Andy joined Dugdale in 2007 as Business Development Manager, and his skill sets of PVC formulation, injection moulding and account management were immediately utilized for the benefit of the company.
Andy's first degree in materials science has been supplemented with management and technical training in order to provide effective service and benefit to Dugdale customers. 'First and foremost we pride ourselves on customer service and proven solutions in the customer's place of work,' he says.
Andy's role sees him involved in a number of new and leading edge innovations for PVC compounds – most typically in the building and construction sectors, sports and leisure, medical/healthcare and other areas of industrial growth.
Andy has a BEng in Materials Science and Engineering from the University of Wales, Swansea. His extensive industrial experience includes positions with Tyco, Wavin Plastics, Metacol, and British Vita (Swindon) before joining Dugdale.
Outside of work, Andy is an enthusiastic sports fan, having played rugby for over 25 years. He also enjoys golf in his spare time and is a keen participant in the Plastics Industry Golf Society (PIGS).
Find out more