Julie Jackson – Internal Sales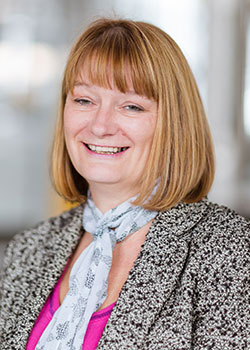 For many Dugdale customers, Julie Jackson has and continues to be the first point of contact with the Sowerby Bridge based company.
Julie's 35 years of experience in all aspects of the Dugdale business give her a complete grounding in all facets of the company's operation; ensuring that clarity, friendliness and know-how are all part and parcel of Dugdale orders and enquiries.
Julie is involved with all Dugdale departments – technical, production, transport, warehousing, and logistics and liaises regularly with the requirements of Dugdale directors.
Julie also maintains an extensive programme of contact with Dugdale's client base; liaising externally with all customers in order to keep them informed of details regarding delivery, price, logistics and any changing factors in the marketplace.
Find out more