DuCaSeal PVC Gasket Material
DuCaSeal
Dugdale's DuCaSeal gasket PVC compounds have attractive cost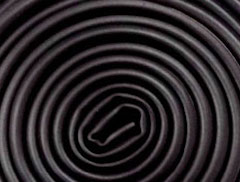 performance profiles. We have solutions for both static and dynamic gasket PVC applications available.
Our gasket PVC material is utilised across a wide range of industries but predominantly for co-extrusion sealing applications in the PVC window systems sector.
Formulated to offer a deflection recovery of 27%, our static gasket PVC compound will provide a durable seal between PVC profiles and sealed glazing units. Conversely, our dynamic gasket PVC compound features a deflection recovery of over 40% and is designed to provide weatherproof door and window closure seals.
Both our static and dynamic nitrile gasket material compounds have been developed for the ease of processing in co-extrusion and post co-extrusion processes and both meet the performance requirements of BPF 345/2.
We are experts in our field so if you have any technical or commercial questions about our PVC gasket material compounds or our experience with PVC gasket material, then please do not hesitate to contact our helpful team.