DuCaVin ABC
DuCaVin ABC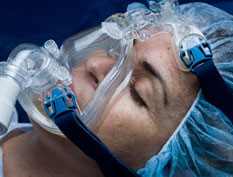 Our range of flexible and rigid PVC compounds, branded as DuCaVin ABC, are part of our expanding portfolio of high performance compounds. Developed in partnership with SteriTouch®, DuCaVin ABC compounds have been created as a response to the increasing requests for materials which reduce the growth of harmful organisms such as bacteria, mould and fungi, while remaining entirely safe for sensitive applications. A comprehensive development program has resulted in an extensive selection of both rigid and flexible antibacterial PVC compounds which offer long-term antimicrobial protection. All the materials have been independently tested and proven to meet the necessary criteria.
Product Range
DuCaVin ABC rigid PVC compounds:
Standard and high impact
UV resistant
Standard-flow and easy-flow moulding
General purpose and speciality extrusion
The DuCaVin ABC flexible PVC compounds:
Conventionally plasticised, orthophthalate-free and phthalate-free
Antifungal
Flame retardant
Non-marring
General purpose extrusion and moulding
Both rigid and flexible product lines are available in clear or opaque as standard and custom colours can be formulated upon request.

Applications

Target applications for these materials are predominantly hospitals, washrooms and food preparation areas where surface hygiene is paramount. The main organisms of concern are pathogenic bacteria such as methycillin-resistant Staphylococcus aureus (MRSA), E.coli and other enteric organisms. Typical end products include sanitary ware, hospital furniture, food preparation worktops, flooring, fittings and similar surface critical applications.

Testing

Confidence in the accuracy of results is important in any testing regime, particularly when evaluating antimicrobial performance. Dugdale uses only established independent laboratories specialising in antimicrobial testing, ensuring consistent repeatable results. All materials have been tested according to the internationally recognised JIS Z 2801:2000 standard and results can be incorporated into comprehensive reports which include test data and certificates. This information is available on request.