Textured Finish
At Dugdale we recognise that it is not just the performance of the PVC that is important to our customers but the aesthetics too. We are very experienced in incorporating additives to PVC formulations to provide your desired surface finish whether that be a satin finish plastic, high gloss PVC or another textured finish. This combined with our in-house colour matching services ensures that we can provide a complete PVC compound solution.
If you would like more information about what finishes are possible for your PVC product, or how best to achieve a satin finish plastic or a high gloss PVC then our technical team are on hand to assist you.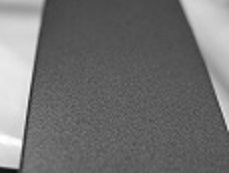 TXT
Description : A variety of rigid and flexible materials which when extruded produces a satin, matt or textured finish
Application : Asthetic apperance for general purpose profiles... More info...

RECB
DESCRIPTION: A calcium/zinc stabilised, medium impact, satin finish extrusion compound.

APPLICATION: This compound may be used for a variety of general-purpose applications, and... More info...