Robyn Hall – Customer Sales Advisor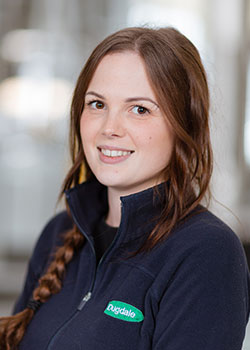 The details of a newly formulated PVC compound order can be complex and detailed. Robyn Hall, customer sales advisor, helps ensure that all aspects of the order go smoothly, from start to finish.
Together with her colleague, Julie Jackson, Robyn ensures that Dugdale customers are fully informed of all technical and commercial matters as these develop - and that all Dugdale departments are optimally coordinated together in the service of the customer.
According to Robyn a positive and patient attitude is essential for this kind of sales liaison work. Any combination of factors – production, aftersales, lab, warehousing etc - may play a part in any customer order and so a flexible and creative skillset is often required.
Outside of working hours, Robyn's Border Collie dog requires a good deal of time and exercise, supplemented by regular sessions at the gym.
Find out more