Steve Platt – Sales Manager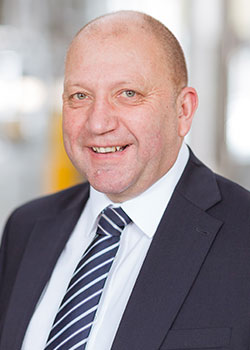 One of Steve Platt's primary concerns is to ensure that nothing is ever 'lost in translation' on its way from the Dugdale customer requirement to the company laboratories and production facilities.
Accuracy of information is therefore key to ensuring successful business and good customer relations, he notes. That and the ability to communicate all aspects of the ongoing order to the customer and to have the 'ability to enjoy the job.'
Steve's career has experienced all levels of working in industry – from night shift positions right up to sales director. Outside of working hours Steve enjoys family time, playing the guitar, football and golf.
Find out more