Andy Pinchbeck – Sales Manager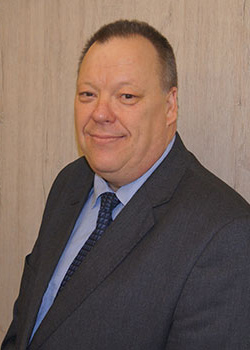 Andy Pinchbeck has over 30 years of experience in the plastics industry, initially in distribution and latterly focused on PVC compound sales.
His Dugdale role involves Individual Account Management, beginning with product development and working through to product approval. Responsibilities include detailed customer liaison with all departments of the Dugdale business.
Andy's brand of customer service is about 'making it easy for our customers to do business with us – deploying good listening and communication skills and giving prompt and accurate responses to all enquiries, resulting in good quality product delivered on time and in full. Above all – delivering on our promise to each and every one of our customers.'
Outside of Dugdale Andy's team player and competitive instincts find outlets in the management of a senior football team; in the playing of Badminton and in improving his golf game on the local links and courses.
Find out more